No Will Say #OnJuice to you or call #BJuice, if You Didnt Earn it,
Atlanta, Jul 4, 2020 (Issuewire.com) - Now is the time to get familiar with Mr. #BigJuice and that is #OnJuice.
As a professional in the music industry, you come across many very passionate artists. Some artists are true creatives in the sense of the word. Ferris Mueller has created a new lane for the new generation of emcees. Taking instrumentals already used by major artists and creating beautiful chaos, that's simply eargasm. Mueller to your ears is a constant flow of bars, after bars. After you listen to the "Juice Tape 2," it is a guarantee you will be a long time fan of Mueller. Teaming up with Dj Waffles you already know they made a straight fire, to say the lease. If you have not already followed Ferris Mueller, go ahead and do so, this way you can hear exactly where the bar has been set for emcees after Mueller.
Ferris Mueller current mixtape, "Juice Tape II" is receiving Kudos for its original sound, already. Hosted by Dj Waffles, word of the lyricist's release got around fast. Any artist, stamped with the Vet Waffles approval is sure to be a problem on the mic. With this tape, Mueller helps bring out the best in some of these industry beats. When covering major artists such as Megan Thee Stallion, Drake, Tootsie Slide and more, Mueller creates a classic with "Juice Tape II." The dope emcee is actually paying homage to his fellow rappers, by doing this mixtape. This is for the culture.
Influenced by Kurt Cobain, Andree 3000 and Lil Wayne, its no wonder Mueller comes off as very confident in such songs as "AF." Not missing a beat, this freestyle is just a storyteller painting a picture of his life. Which as a listener, you clearly see his life, for real is lit "AF," just like the song says. Other songs on the tape Mueller is making bold statements about different situations most can relate to. After listening, you will have a top favorite song. It is hard to choose just one favorite song by Mueller. It is so easy to like Ferris Mueller. His music is timeless and his passion for music is evident.
For more information, promo requests, or to arrange an interview, contact: DJ Waffles @Dj_Waffles on Instagram or DjWafflesMusic@gmail.com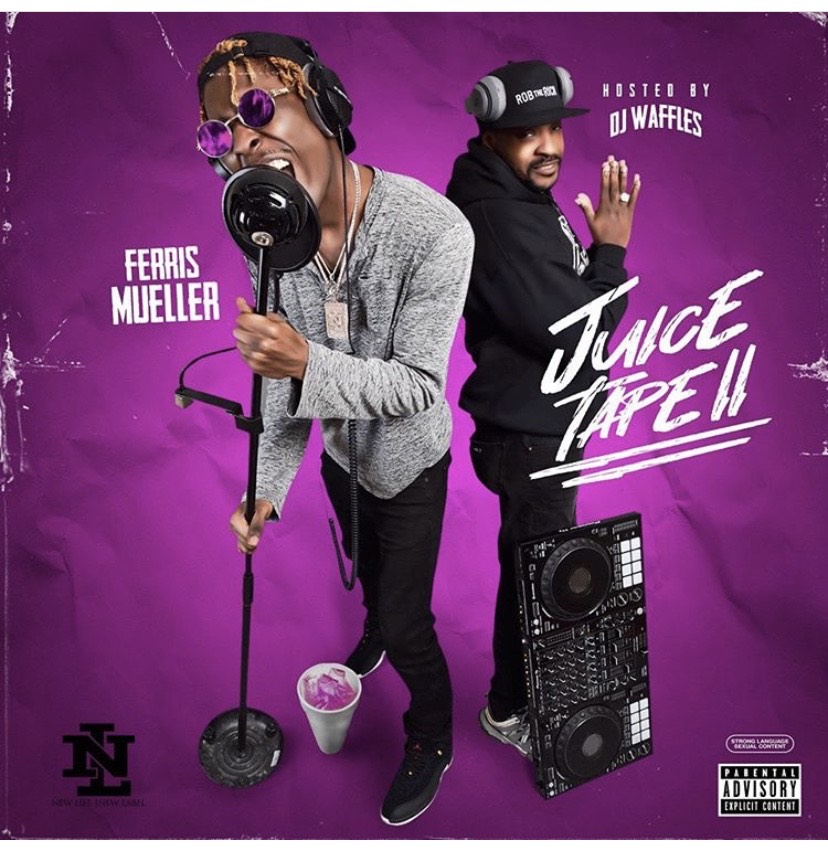 Media Contact
Jamz City
http://www.FerrisMuellerMusic.com
Source :Ferris Mueller
This article was originally published by IssueWire. Read the original article here.